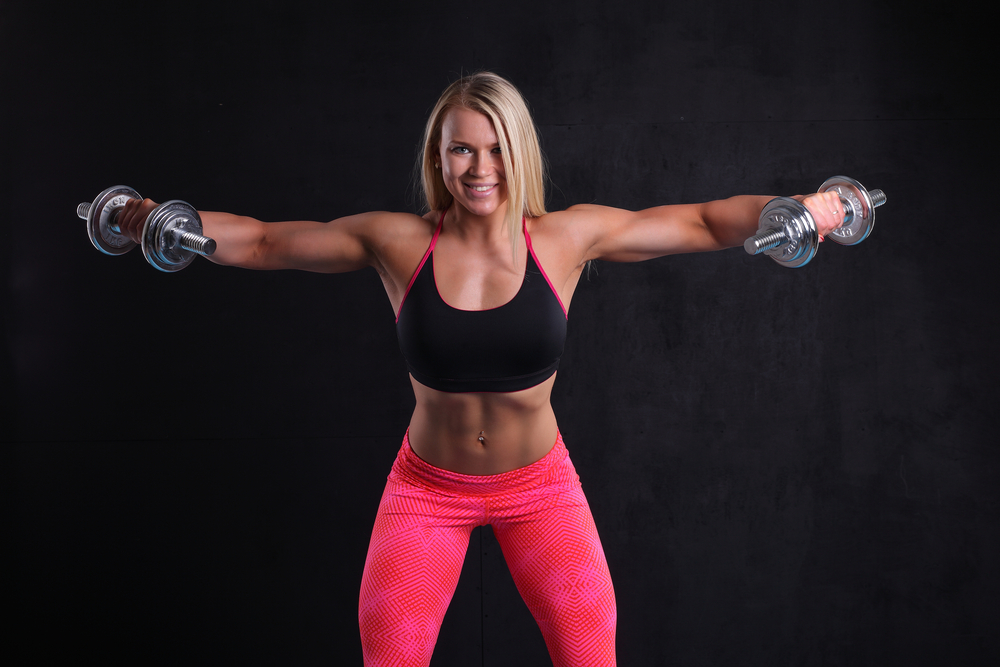 I know there can be a lot of anxiety around the election. One thing is for sure, it will be over today 🙂
Just take a deep breath, vote, and then release the stress with this quick decisive workout!
It can be done at home or in the gym.
Instructions:
-Circuit, all exercises done back to back no break.
-Equipment needed: dumbbells, light to moderate.
-All exercises are 20 reps total.
-Rest 60-90 seconds between circuit sets.
-Complete 2-3 sets.
-Stretch 10 minutes
Exercises:
Jumping jacks
Plank rows
Mountain climbers (oblique)
Chest flyes with leg drop
Bicycles
Lateral lunges with bicep curl
Squat to overhead shoulder press
Bent over tricep extensions
Standing calf raises (off step or riser)
Dead-lift with upper rows
Get your VOTE on and enjoy the free workout!
Figure and Bikini Diets PLUS the bonus recipes $67 use promo code save60

Figure & Bikini Prep System – Special Offer $97