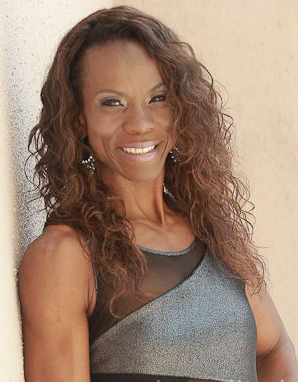 Hi, I'm Kimberly Doehnert, CEO of Fitness 4 Life Consulting Inc, fitness expert and coach. And I love helping people just like YOU get amazing results! This is where I share my experiences and reflections from 18 years working as a personal trainer and nutrition coach so that you can accelerate your journey to health. Part teacher, part coach and part loving kick in the butt, I can help you achieve whatever health and fitness goals you put your mind to. And the best part, you'll have fun all along the way.
Fat Chick Turned DC's Toughest Trainer
The major turning point in my life was when I was stationed overseas as a military spouse with 2 small children. I felt totally isolated and depressed. This caused me to overeat and I ended up 50 pounds overweight. I got sick and tired of being unhappy and sat down with a fitness professional who sorted out the whole fitness thing to me and helped me get a good plan. Being grateful for the new life I received from working with a trainer, I become inspired to give people the same gift–help them get into the best shape no matter what their situation.
What I Learned In the Military
I consider myself very lucky that I was able to serve my country in the U.S. Army. Not only because I got in even better shape but because I learned how to motivate people to do amazing things!
After the Army I attended graduate school and received my MBA, a goal I'd wanted to achieve for a long time. However, not long after I landed what I thought would be my dream job in Corporate America, I realized that my real passion existed far outside those walls. I listened to that nudge, okay it was a violent shove, and returned to the fitness industry to help people get in the best shape of their lives.
My time in the military ingrained a "no excuse" attitude that I take into every session I have with my clients. They get results because they know that there's no other option. I'm here to map out their success and make sure it happens!
I hold a personal training certificate from the leading certification organization in the country: the National Association of Sports Medicine (NASM) and I am a member of Idea Fitness Association and am one of their expert presenters.
When I'm not training clients, I'm hiking the Grand Canyon with my husband Kurt, running in charitable race events, volunteering, mentoring and spending time with family.
Schedule a call with me to prepare for a competition or just get into amazing shape like a competitor here: