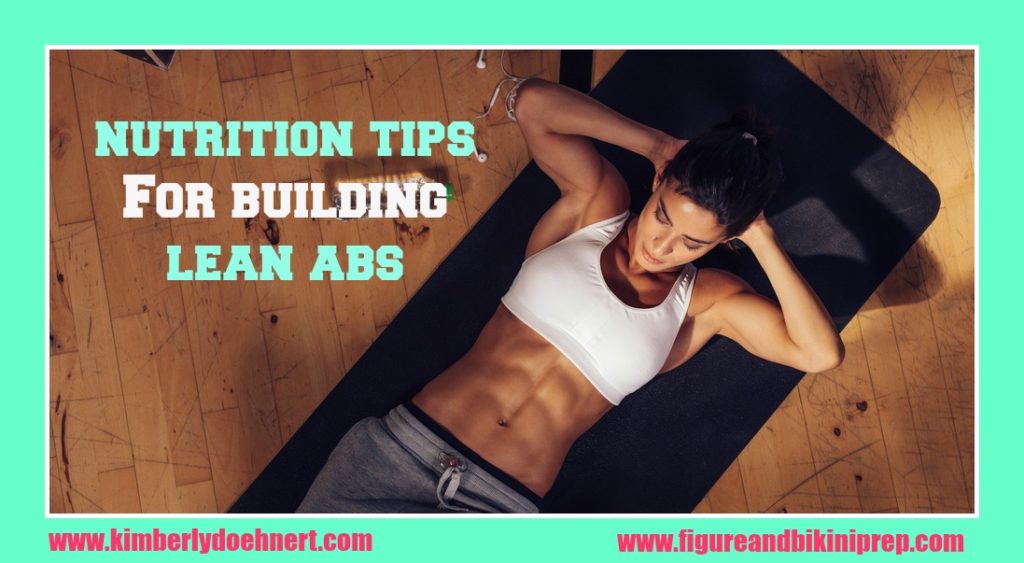 Eat lean proteins, such as skinless chicken breast, turkey breast, and lean cuts of beef.
Eat eggs, high in omega 3, and mostly whites (1 yolk per day).
Eliminate or significantly reduce your intake of dairy.
Eat your GREENS and lots of them. Go raw or lightly steam!!!
Eat your fruits, but don't overdo them. 1-2 servings a day MAX! It's still SUGAR, so be careful!
Don't fear the FAT. Choose healthy fats, such as nuts, natural peanut butter, and oily fish like salmon.
Time your higher content carbohydrate meals around your workouts (pre or post workout).
Use a quality fish oil supplementation and increase dosage over time.
Plan your meals and snacks ahead of time.
Tired of struggling with your abs?
Get Contest Prep Secrets for only $147 $97 
It includes the "6 Pack Abs Accelerator" as a bonus!
Click here to sign up for the Figure & Bikini Newsletter!