Cardio doesn't have to boring or take all day!
You can mix it up by doing light to moderate weight exercises in a circuit.  Circuit training provides a flexible workout, especially if you are short on time.
In a previous post, I mentioned the importance of both high and low intensity workouts. To reach your goals, a structured and progressive cardio training program will include the right amount of both to stay focused.
The exercise in the video was part of a circuit x 10 sets.
Yes, I said 10 sets! It really got my heart rate up (124-170 BPM)
I burned 512 calories (22% of those calories burned were fat) in 60 minutes!
[bctt tweet="Cardio doesn't have to be boring! Circuit training is an effective option." username="kimdoehnert"]
I used the 45 pound Olympic bar for entire circuit, but you can use any type of equipment or body weight for this type of cardio.
Did you like post? Leave a COMMENT!
Check out my competitive training & diet programs: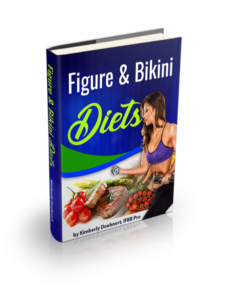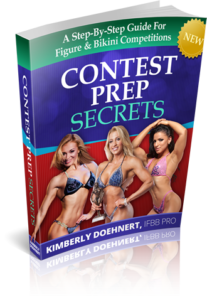 Click here to sign up for the Figure & Bikini Newsletter!