The National Physique Committee (NPC) just announced a new division called Women's Wellness…
…and it's launching for early 2020 shows!
The rules are not out yet, but I can tell you what the industry OG's like me think it will be like.
But before I tell you more about it, here's a photo of a Pro Wellness Competitor. The IFBB Pro Elite (International) League has been including this division at shows for about 2 years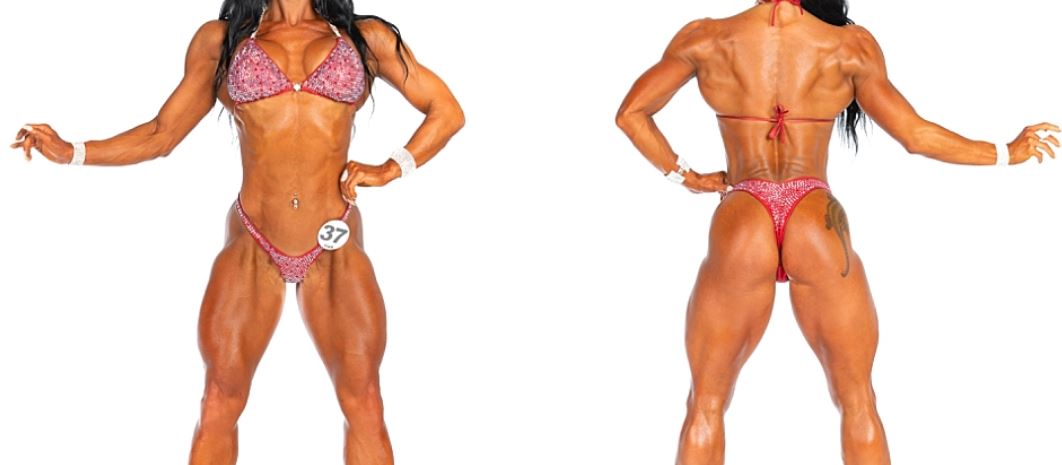 photo courtesy of the Evolution of Bodybuilding
From what I've seen, the judging criteria for Wellness at these International shows focused on competitors with wider hips and heavier bottoms.
These competitors have bigger thighs and glutes (as compared to figure and bikini) which could be great for all the bikini girls who are consistently told "slim down the quads."
It could also be great for figure competitors who've had trouble building a bigger upper body (specifically wider lats).
Basically, they are looking for a tiny waist, a good degree of muscle and size except in the upper body.
The most important feature are bigger quads & glutes!
My opinion…
Wellness is for the competitor whose body style is in between bikini and figure.
How do you feel about this new division?
Think it would fit your body better?
Well, for any of the divisions, it will take time and alot of work to be ready!
…and if you are in-between divisions — you need hybrid training.
What's that?
Like I mentioned, the Wellness competitors have a bigger lower body (figure) but keep a tiny waist and smaller upper body (bikini).
That's why its good to have both a figure and bikini program guide to tailor your training to the right divisions. Contest Prep Secrets (CPS) is the ONLY program that includes both full plans for the price of one!
So, if you are thinking about doing the Wellness Division (in-between body style), you would follow the CPS figure program for legs and bikini for your upper body.
The time is now to map out your show, calculate the number of weeks you need, and decide which category your body should be in.
I hope this NEWS motivates you to push even harder to bring your best package to the stage!
Click here to get your plan now and save 50% instantly.