For much of figure and bikini prep…
You will need access to the gym for progressing through your program phases.
But some workouts can be done at home. Like this one I did today in the studio.
And it always surprises me how much I end up pushing myself even without big equipment. Today was no exception.  The tissue box is there for a reason lol.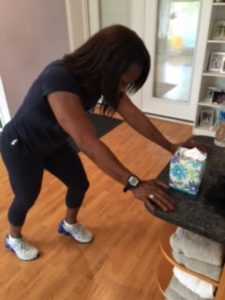 This is just 1 of the 3 exercise circuits (9 exercises total) I did for my leg workout today. They were all done back to back without rest. Once all 3 exercises are completed, take a 45-60 second rest between sets.
***Complete 4 sets of this circuit***
First, I'll show you the photo of the equipment, then the video of how to perform each one.
Exercise #1
Reverse lunges off box w/knee drive and dynamax ball twist. 12 reps per leg.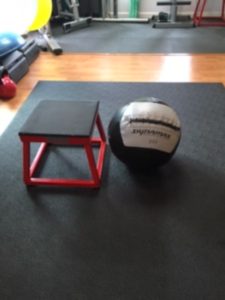 Exercise #2
Cable Band Forward Lunges with Kettle, 10 reps per leg.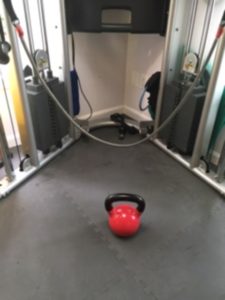 Exercise #3
Bosu Leg Lifts Over Box, 10 reps (1 rep = left, straddle, right)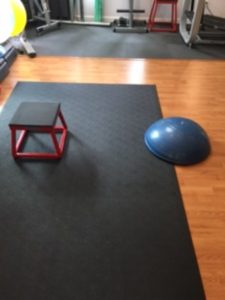 Did you like this workout?
POST your comments below, I'd love to hear from you 🙂
You can get my complete training program and add this to the other kick ass workouts to help you reach your goals.
Contest Prep Secrets <<< Instant Download + Access to Private FB Group!