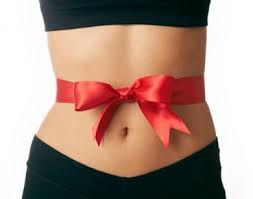 Instead of starting any NEW fitness regimes during the holidays…
I would recommend you focus on maintaining the hard-won results you have achieved so far this year and minimize the stress that comes from the very stuff that is supposed to be fun.  You can achieve both goals (and maybe even drop a few pounds) without carving out extra time to do it.
Last week, CNN shot a holiday fitness special in my studio! It will be airing all over the nation some time this week, but I wanted to share a few of my best holiday fit tips today 🙂
1. Sleep ready to roll. Instead of those fuzzy pajamas, sleep in your workout clothes (minus the tennis shoes of course lol). Then when you wake up, it saves you time and excuses for not getting it in.
2. Pots & squats. Turn your holiday cooking into a workout. Instead of watching pots boil and nibbling on everything while you cook, knock out some counter dips, wall push-ups, and milk jug curls. Before you peel that bag of potatoes, do some deep plie squats with them. Ditch the blender or hand mixer and opt for the whisk, burns about 150 calories per hour (that's alot of cake mixing!) Create a routine that keeps you moving vs. tasting.
3. Sneak your way fit. You don't have to announce you are leaving to go workout. Many times our family and friends can make us feel guilty for taking time during the holidays to stay true to our goals. Keep your business to your self and slip away before anyone knows you're gone. Tell them you have some "errands to run", but actually go for a run!
Bottom line, have a blast with family and friends, let your body enjoy a bit of recovery, and head into the new year a fitter you!