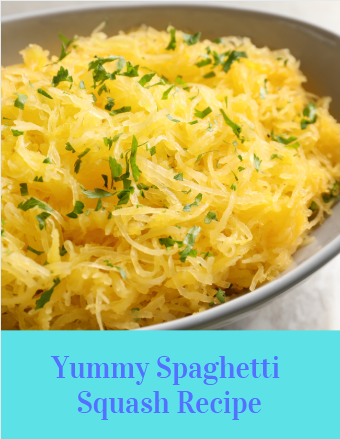 BAKED SPAGHETTI SQUASH 
Ingredients
1 (2-3 pounds) spaghetti squash
2 tablespoons olive oil
Kosher salt and freshly ground black pepper, to taste
Directions
-Preheat oven to 375 degrees F. Lightly oil a baking sheet or coat with nonstick spray.
-Cut the squash in half lengthwise from stem to tail and scrape out the seeds. Drizzle with olive oil and season with salt and pepper, to taste.
-Place squash, cut-side down, onto the prepared baking dish. Place into oven and roast until tender, about 35-45 minutes.
-Remove from oven and let rest until cool enough to handle.
-Using a fork, scrape the flesh to create long strands.
Makes 4 servings.
MACROS PER SERVING:
Calories 148
Protein 1g
Carbs 19.6g
Fat 8.4g
Get 20 figure and bikini contest prep diets with macros here.