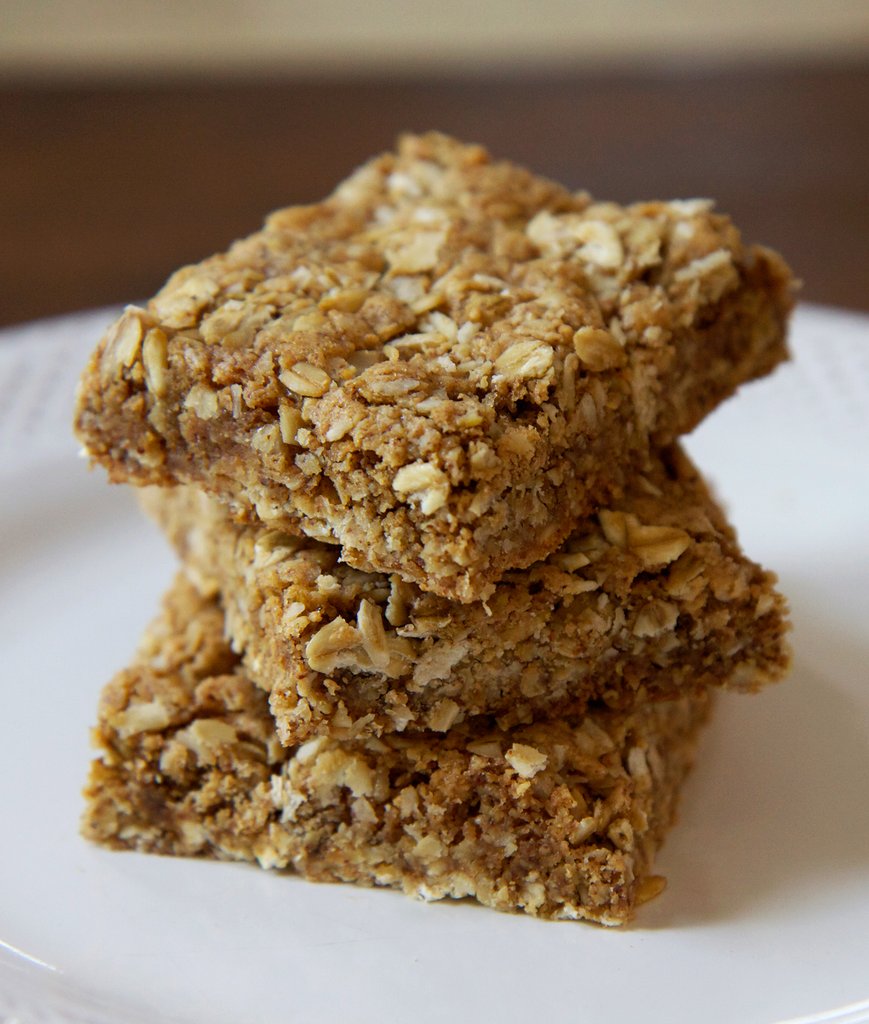 This recipe makes 8 bars
Ingredients
2 cups gluten free oats
1 cup vanilla protein powder
4 tbsp peanut butter
1/2 cup unsweetened almond milk
2 egg whites
1 cup apple sauce
2 tsp baking powder
Preparation Instructions
1. Preheat the oven to 180°C.
2. Combine all ingredients and blend well.
3. Spoon into a greased and lined tin and cook for about 15 minutes.
Nutritional Content Per Serving
Macros per bar:
Calories 257 | Fat 8g | Carbohydrates 23g | Protein 24g
Did you like this recipe? Leave a comment. I love hearing from you!
Join Our Figure & Bikini Tribe on Facebook!