What does menopause have to do with weight loss?
Well, alot actually.
That is why I was interviewed by Dr. Mache Seibel, the world's most renowned expert in the field of women's health and menopause.
Not only is my interview the featured article but I'm also on the cover of the magazine, My Menopause™
You have to check out the cover!
Read the article on Google Play <<<   
You can download the magazine app free via Google Play or iTunes (iPad and iPhone users).
I shared the exact steps women can take to control their weight during menopause and how long it really takes to get results.
These tips not only can help you navigate the changes your body goes through during menopause but also for any women who is not sure how to jump start their fitness program and finally lose those last 10 to 15 pounds!
Here's a sneak peak 😉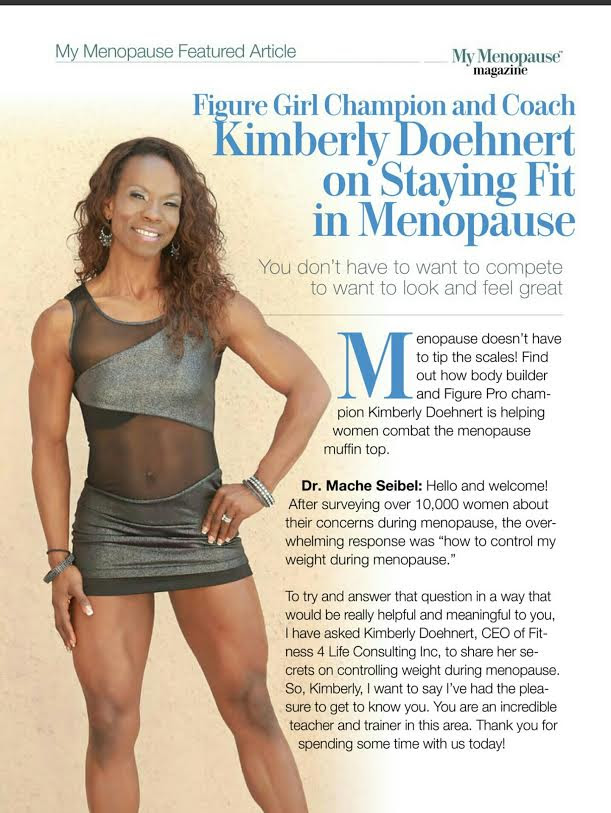 And for being part of my community, Dr. Mache is offering you 2 special gifts!
Gift #1 – 12 months of the magazine (a $24 value) absolutely free!
My Menopause Magazine™ puts you in control, delivers helpful insights, cutting-edge information, and powerful inspiration to help you gracefully navigate the changes menopause brings.
Gift #2 – Changes During the Change eBook explains the 5 critical action steps you can put to work immediately to protect your health – and minimize common menopause symptoms
You will get a special welcome email with all the details on how to get your free gifts 🙂
REPLY to this post and let me know what you think of the article. I know it will get you on track for amazing results in 2016!
In the article, I share that every woman should have a "push point" weight, where you say that's it, enough is enough!
What's yours?
Read the article for the strategies to get back to that weight and how to maintain for the long term 🙂