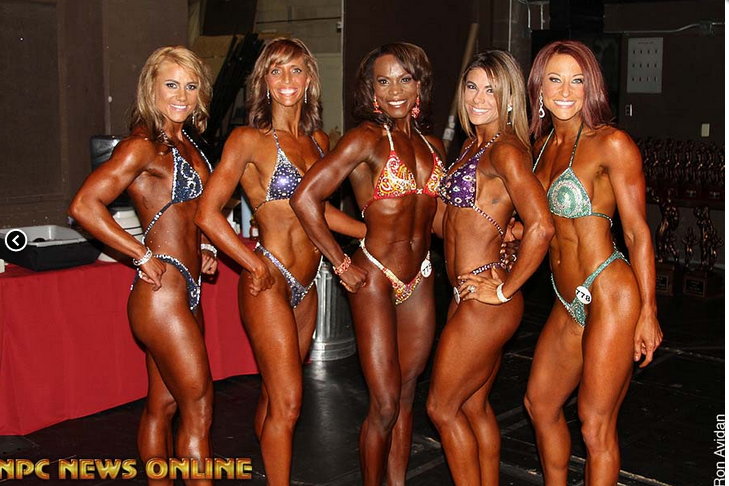 It really sucks being in the third callouts but I kept smiling 🙂
I'm the chocolate chick in the middle lol.
I was disappointed because…
Girl, I was a winner! Already had 8 trophies under my belt.
After landing in the Top 3 my first ever NPC figure competition in 2012,
I headed to Vegas Nationals a few months later  to hit the stage.
I had it all planned out. I was going home with my pro card!
Looking back, it was NOT the right show for me.
And what is so bad about it, someone advised me not to go…
I said, "hell naw!"
I qualified, I was going.
But I did not place.
Came in 13th…
I was out gunned.
I was on the WRONG stage…
That's why I've focused my coaching expertise on first timers because I don't want them to make the same mistakes.
So here are 3 simple reasons why you should NOT pick your own show.
1. You have never competed before.
2. You are not sure how many weeks it take to prep.
3. You are not sure which category would best for your body shape. (Figure, Wellness, or Bikini).
Choosing a show is an important process of prep. If you are not on the right stage, your chances of landing in the Top 5 are slim.
I'll help you map out your prep timeline and pick a show!
Click here to schedule a consult with me.