Crissy told me "before I got pregnant with my daughter 5 years ago, I was in really good shape. My legs were so much smaller." Since then, it seemed like the weight wasn't coming off fast enough. When Crissy started my program, she weighed 184 pounds, had over 30% body fat, but wasn't ready to throw in the towel. She is prior Army like me and we don't give up easy!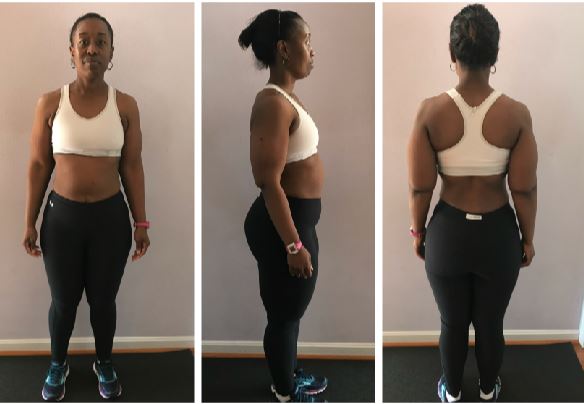 Crissy had always dreamed of one day getting the body of a competitor and maybe even stepping on stage. It was amazing to see her body transform every week! Check out her after photos and stats below.
Crissy now weighs 144 pounds, has 18% body fat, and can step on stage or not!
She wanted to see how far she could push towards her goals. Crissy crushed them!
I know you can too!
If you are tired of carrying around the same 20, 30, 40 or more pounds keeping you from competing or being in the best shape of your life, schedule a free consult with me asap.
No more talking about it! You can get your body back in weeks not years!