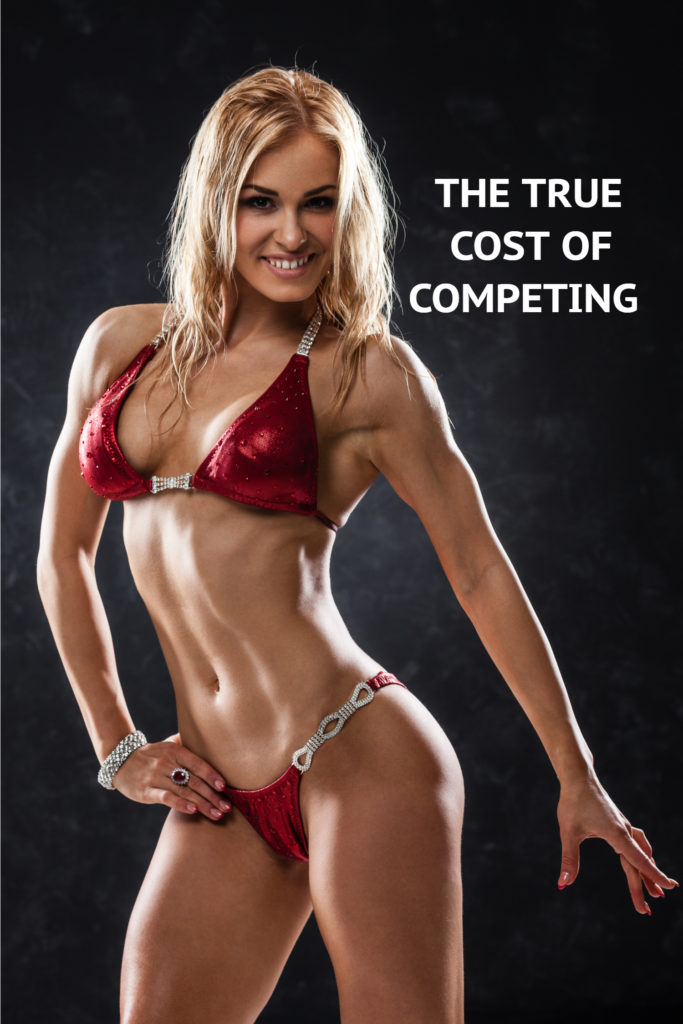 So, you're ready to step on stage…
Awesome!
But what many first timers don't realize is how much it will cost. This is one of the most expensive hobbies lol.
But if this is your dream, it's worth it!
Just be smart about the money you spend for your show and map it all out like your training. Of course, some things you can try to do yourself, but its the little details in the end that will keep you from bringing your best package to the judges. Like doing your own make-up & tanning – this will probably be nightmare unless you are a make-up artist or tanner for a living 🙂
Check out this list of competitor expenses for contest prep. From this list, you can do more research to create a detailed budget sheet. A complete expense sheet and even more helpful competitor checklists can be found in my e-book prep guide, Contest Prep Secrets. Click this link and  you can save $100 to spend on other things you'll need 🙂
Now here's that list…
Food (not optional)
Supplements (not optional)
Gym membership (not optional)
Coach (highly recommend)
Contest Prep Plan (not optional)
Posing sessions (highly recommend)
Posing heels (not optional)
Competition bikini (not optional, needs to be regulation suit)
Stage jewelry (not optional)
Hair & make-up (highly recommend)
Competition Tan (not optional)
Contest registration (not optional,  you pay per class i.e. novice, open, masters)
Federation fees (not optional, varies per organization)
Hotel (optional based on show location)
Airfare (optional based on show location)
Typically, a new competitor should expect to spend $2,000-$4,000 her first show. Take this list and make a spreadsheet with the actual costs.
Was this post helpful? Please share! Thanks!