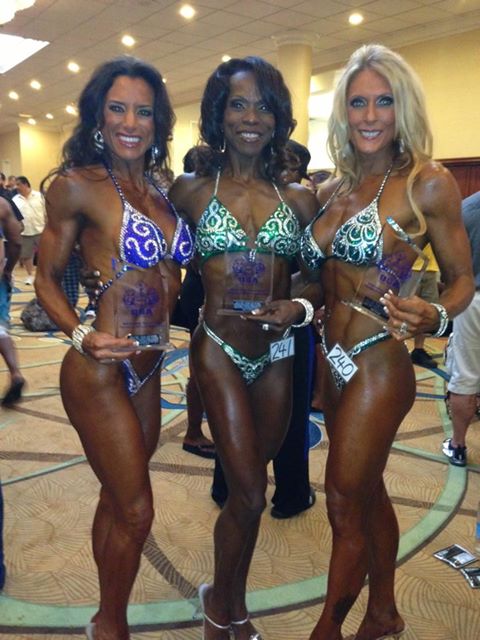 Congratulations on your decision to enter a figure competition!
There is a huge sense of accomplishment when you finally step on that stage. But of course you also want to win right?
Before you get knee deep into your prep, I want to share 5 secrets I learned that can help you become a figure champion!
1. Pick the right show and class. If you are new to figure training and competing, you want to pick a local show. This means its not a national or pro qualifier. You don't want to get on stage for the first time with ladies who have been competing for a while. Local shows will be in smaller venues and less athletes in each class. The biggest part of competing is confidence. I would suggest you stick to newbie classes like debut or novice to help the judges properly evaluate you with similar physiques.
2. Don't compromise your training. There is no next workout, its about right now! Each session is a chance for you to get closer to your goal. Skipping exercises/sets, going light, being distracted,  etc. will have you coming up short on stage. The same goes with your diet. If you are making "bad food choices" then expect that you won't get stage ready. You can't make it up by doing more cardio! Get your mind right before you even start your prep.
3. Monitor your progress. Set realistic goals for your first competition. Once you map out how many weeks it will take, track your measurements and progress consistently. You can't wait until the final 30 days before your competition and realize you are not ready! If you created the right strategy, your lean muscle mass will be increasing and your body fat will be decreasing. Don't forget to take weekly photos which is one of the best ways to see if you are making progress. The numbers are one thing–but its how you look that matters to the judges!
4. Focus on yourself and not the competition. Yes, there will be 5-15 ladies in your class on average but don't worry about them! They were not in the gym with you these past 16 weeks lol. You can get caught up checking out other athletes and comparing your progress to theirs but that will only stress you out. Focus on getting yourself stage ready. Its good to look at the previous winners but remember, more than likely, they won't be on stage this time! The judges base their top 5 decision on who showed up and presented the best overall package. Get to the venue with your body and don't second guess yourself! 
5. Be comfortable on stage. One thing I learned (and still remind myself) is that the BEST body doesn't always win. So many things can happen once you step into that little box in front of the judges. Your posing and presentation gets the judges attention to your physique. Now it's time to show them why you deserve to win. Make posing practice a part of your training early. If you can, sign up for group posing classes to get comfortable on stage with other figure girls. Make eye contact and connect with each of the judges and smile! It should look like you are having fun (even if you feel like fainting lol).
Winning competitions begins with a strategy. Schedule a free call with me to map out the right show and how to land in the Top 5!