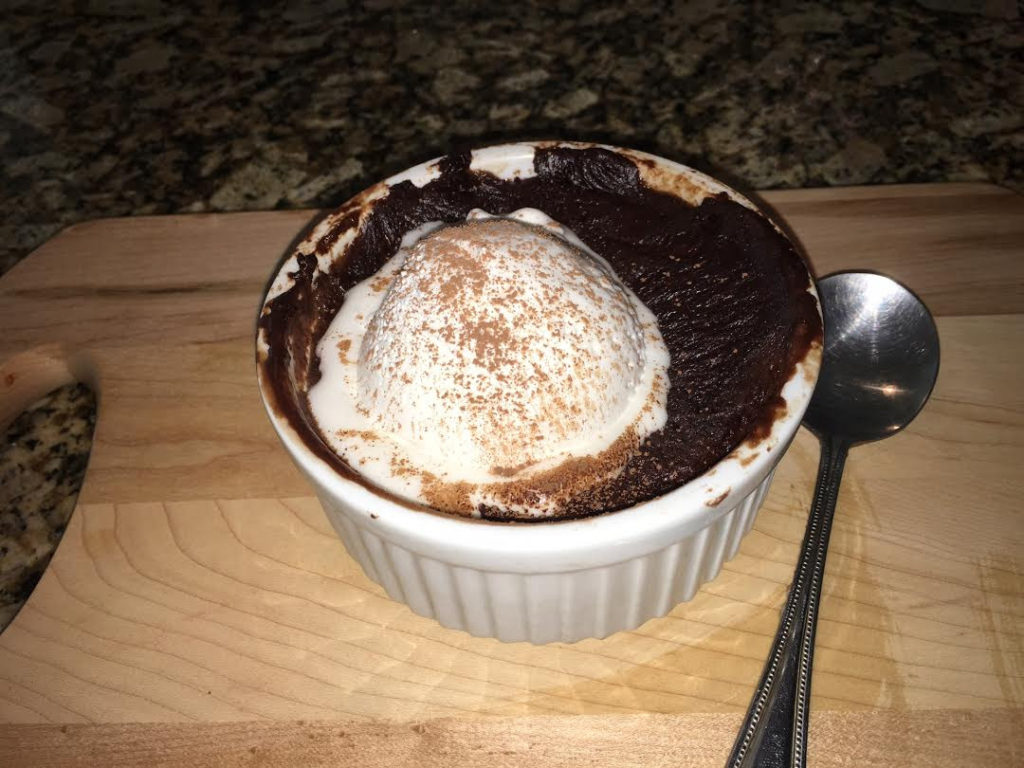 Ingredients:
1 TBS organic cocoa powder
1/2 TSP aluminum free baking powder
1 TBS powdered peanut butter
1/2 cup unsweetened almond milk
1 scoop of Ultimate Muscle Protein
1/2 ounce of light coconut whipped topping (opt)
Directions:
Combine all the dry ingredients in a bowl. Stir in enough of the almond milk to create a brownie consistency. Cook in the microwave for 1.5 to 2 minutes. Top with whipped topping is optional, but this recipe includes those macros.
Macros:  
Calories 207 | Protein 26g | Carbs 15g | Fat 11g | Sugar 5g | Fiber 6g
Get a complete figure and bikini training & diet program here.