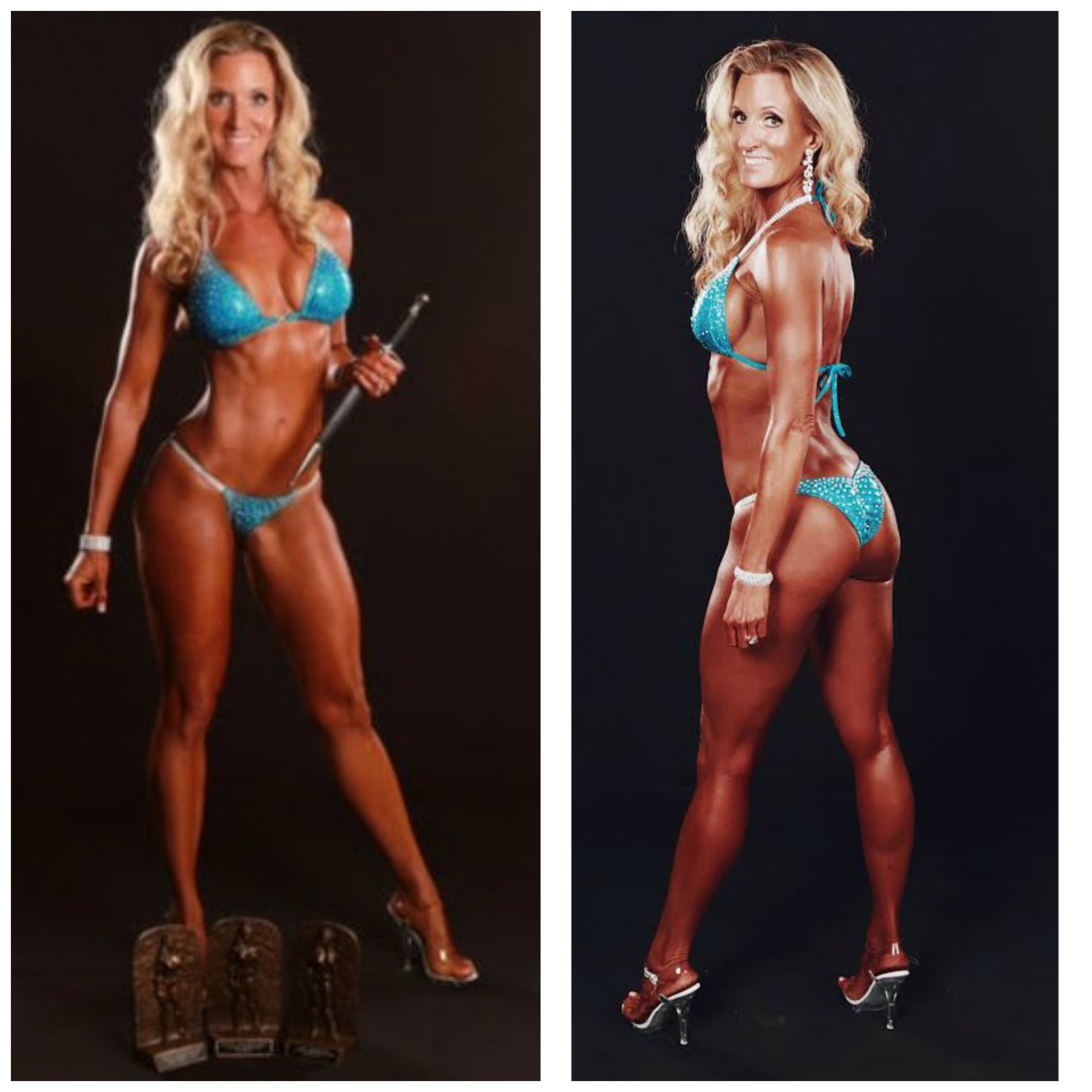 Get Started On Your Journey Today <<<
"Over five years ago, I watched a friend compete and win her IFBB Pro Card.
I thought I was to old to get into the kind of shape to step on stage…let alone win. I was over over 150 pounds, size 12 heading into purchasing a size 14.
I also thought that a competition training and prep program would cost thousands of dollars. Then, I came across Kimberly's e-book training system. If she could do this, I could.  Her program was key to shedding pounds and shaping my body. The training and nutritional information taught me how to accurately assess my body composition and successfully adjust my workouts to keep getting results.
This program was so helpful, I qualified nationally in the bikini class, winning a total of 4 trophies!  I'm so glad that I used this program to jump start my bikini prep and new lifestyle. It was definitely a key to my success." – Rebecca Hartman
More about me:
I am a mother of 3 kids. 43 years old
My stats: 5′ 7″
Started at 158 pounds
Ended at 117 pounds
I run a preschool daycare with 8 toddlers and babies out of my home and I'm an autism mom. I found the time!!!
Here's how I placed:
2nd Place Open Novice Bikini Class D
2nd Place Masters Bikini 40-45
4th Place Bikini Open Class D
4th Place Novice Bikini Class D
How I trained:
I purchased Kimberly's Contest Prep Secrets and got tons of support in our Private Facebook Group to make it all the way to the stage!