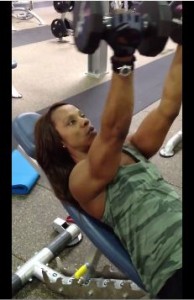 Take your chest & shoulder training up a notch with this new exercise!
Chest Flye with Frontal Delts
How to do this exercise:
Complete a normal chest flye and turn your arms inward with pinkies facing each other. Hold for 1-2 counts. Do 10-12 reps with moderate weight, 3-5 sets.
Want to compete in Figure, Bikini, or Wellness shows? Schedule a FREE consult here.