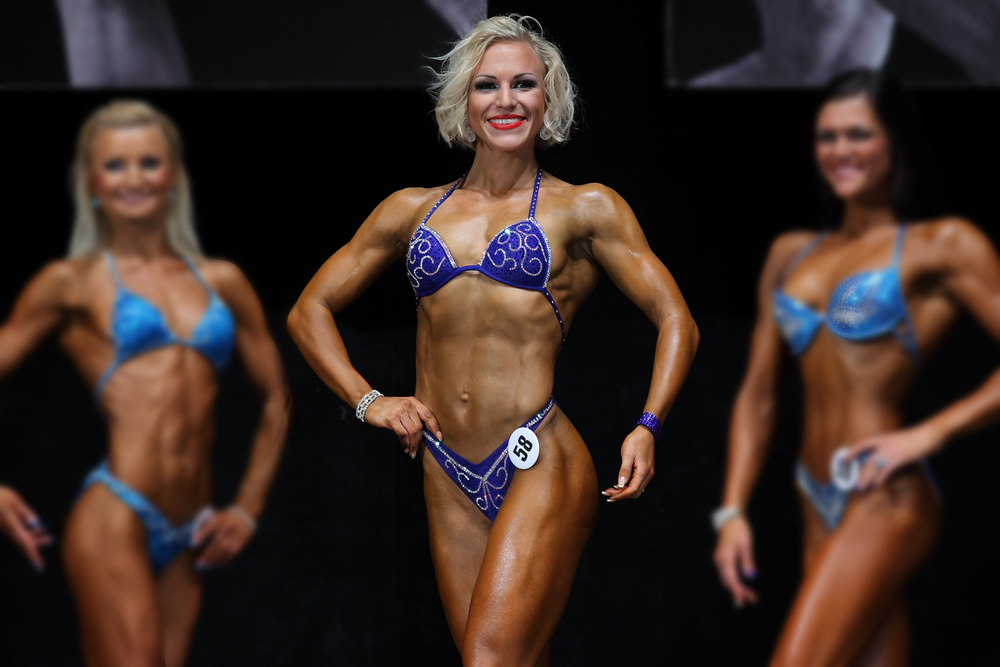 Some people like to call it "off-season" but to be honest, competitors are never off! We are always working on improving our physique for the next show. 
Here are a couple of things to remember as you finish up your competition season:
Don't restrict yourself! After you step off stage, it may be hard to find your way back to the higher calorie ranges. When I say not to restrict yourself, this doesn't mean land head first into a jar of fluff and Jif lol. You just need an action plan to transition. Bring some of your healthy favorites back into your diet (slowly). Instead of eating junk or heavily processed foods–make a healthy version of any food you are craving. How you eat post season is based on the length of time you have between your shows. 
Do get big! I know you have been focused on losing weight and reducing your body fat for a number of weeks while prepping for your show but now you have to switch gears. Post season is a time to put on lean muscle mass and continue to build the "X-Frame" shape you need to successfully compete. Size doesn't happen over night or during the dieting phase. Your program now should be focused on eating more and lifting heavier. Post & pre-season, I follow a more heavily driven weight program, using unique power moves to add more dense muscle to sculpt later 🙂
Do reconnect! When you are training for a figure competition, many times you end up temporarily disconnecting from some people because of the stricter lifestyle. Call them up and have a coffee date and spend some time "listening" to how things have been going in their lives. Its hard not to talk about the HUGE accomplishment you just had but your family and friends have missed the connection you once shared. This reconnecting period will go along way in getting their continued support of your competition goals.