I'm not sure if I ever shared this with you before…
But back in 1994, I was an overweight, military spouse stationed in Guam
with 2 small children. I felt so alone there without my family to lean on
and frankly the food became a way to escape the isolated life of being
surrounded by thousands of miles of water.
Fast forward to 1996, we get stationed to Hawaii and I met this awesome
nutritionist who was also a competitive bodybuilder. She gave me the
confidence and a plan that helped me shed over 50 pounds in 9 months!
After losing all that weight, I realized that I secretly dreamed of competing
but was scared at the thought of being in a little bikini in front of people
I didn't even know!
I couldn't let this keep me from my destiny. I had trained really hard,
sacrificed time, money, and drove my family crazy to get there. This was
my chance and I wasn't going to let fear keep from the stage.
And you know what? I did it! Check me out!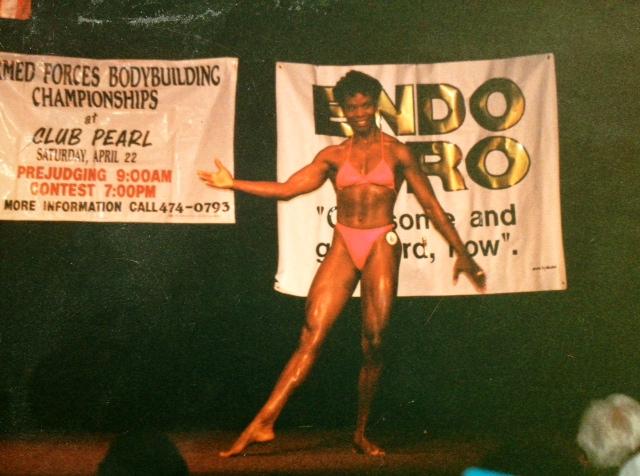 What are some of your fears about competing? Do you think you won't
be ready in time? Scared to step on a stage? Maybe afraid that you
won't win? SHARE your biggest fear in the comments below.
One thing is for sure, you'll never know what you are capable of until you make the effort