Hey future figure champion!
Today I want to share with you a story of how someone put in the hard work, dedication, followed Contest Prep Secrets and was able to win their first figure competition. And she went PRO her second show!
Read on for Kimberly Ross' inspiring story…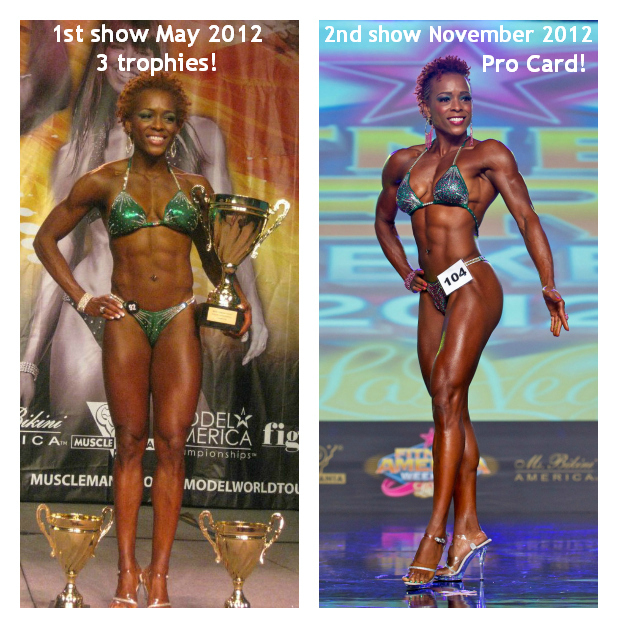 Dear Kimberly,
In May 2012, I began competing and entered my first figure competition ever. It had become pretty much a "bucket list" item. I researched, signed up, trained myself, and sought out good resources and purchased your Contest Prep Secrets . If you recall, I won BIG (Overall) in Muscle Mania's Lone Star! 
This past November 2012, I then entered Muscle Mania's largest show in Las Vegas. I placed 3rd in Open Figure, winning my PRO CARD!! And I was the 'oldest' in the Top 5…just unbelievable!
I just wanted to thank you because for ALL TWO (lol) shows, I've referenced your Contest Prep Secrets. Thank you again for all that you share. Happy New Year!!!
Kimberly Ross, Muscle Mania PRO