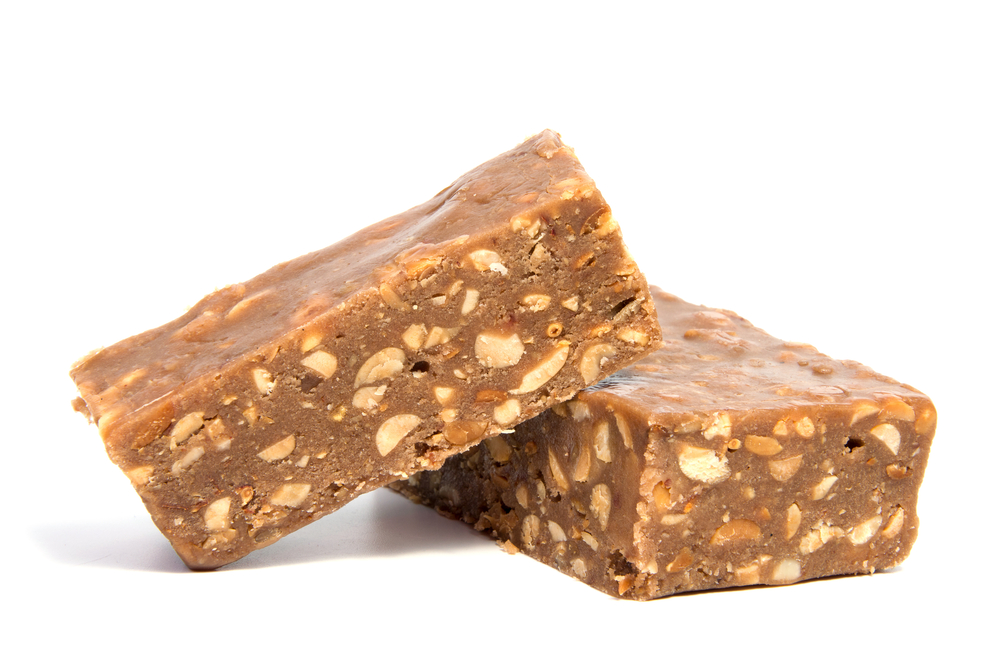 Ingredients:
2 cups oats
4 scoops Beverly Rocky Road UMP
¼ cup Truvia
1 tsp. unsweetened cocoa powder
½ cup almond butter
¾ cup water
½ cup Walden Farm's Marshmallow Cream (opt)
¼ cup chopped walnuts (or any nuts of your choice)
Instructions:
Combine dry ingredients in a large mixing bowl.
Then add wet ingredients and combine well.
Mix well. Mixture will look dry and crumbly but keep pressing it into cookie dough like texture to ensure all the almond butter is distributed evenly.
Line an 8X8 dish with wax paper and place contents in the dish.
Press the mixture down firmly.
Place dish in the freezer for 30 minutes.
Remove and cut into 8 bars.
Nutritional: Per Bar
Calories 174 | Carbs 18g | Protein 20g | Fat 4g | Sugar 2g| Fiber 2g
Get all 12 Protein Dessert & Shake Recipes in Figure & Bikini Diets – Save $50 instantly with promo code: diets50  (Reg. $97)