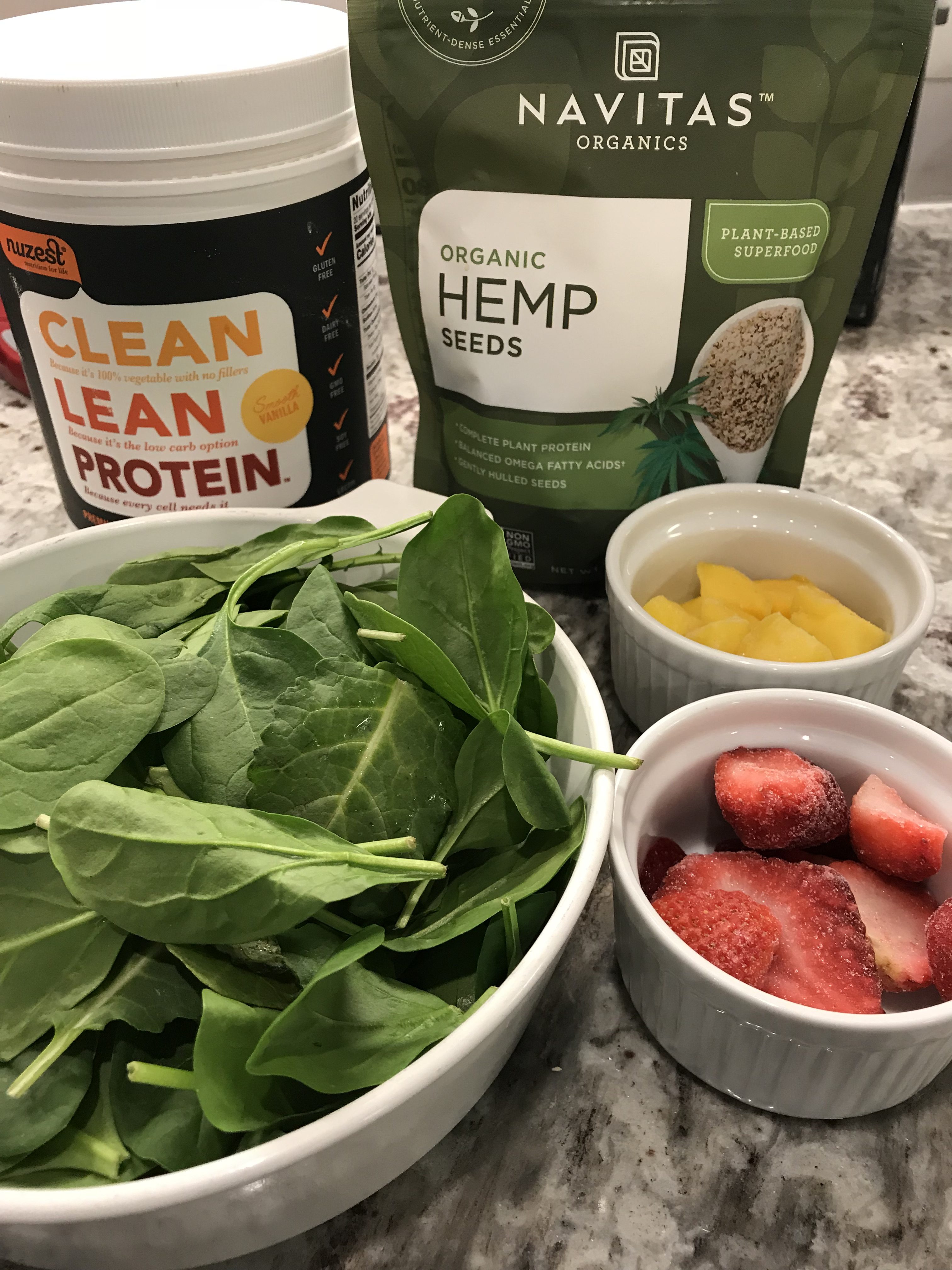 When I make green fruit smoothies, I like to add a healthy fat source.
Today, it was hemp hearts.
What so great about hemp?
Hemp seeds have high levels of vitamins A, C and E and beta-carotene and are rich in protein, carbohydrates, minerals and fiber. It's also a good source of protein, fiber, and omega-3 fatty acids. They are delicious, easy to prepare, and can be added to many of your favorite foods.
To increase the protein of my smoothies, I add a scoop of vanilla Nuzest Protein Powder (vegan). Today's smoothie is LOW in sugar (hard with fruit smoothies), high in protein, and low fat.
Ingredients:
1/3 cup frozen mangos
1/3 cup frozen strawberries
2 cups of spinach (or kale)
10 oz of water
Little ice
1 scoop of vanilla protein powder
1-1/2 TBS hemp hearts
Directions:
Blend all ingredients together.
Macros:
Calories 212 Protein 17gCarbs 18gFat 7gSugar 8g
Need help with your nutrition? Get 8 Weeks of Nutrition Coaching that includes custom meal plans with macros and updates to keep seeing results.
Click here to learn more.