I love sharing client success stories!
Karen signed up for my 12 week coaching program and we just finished week 9…
All I can say is wow! Keep reading below to see her photos!
Here's where Karen started:
Weight 148.5
Waist 46
Thigh 27
Hips 42
Calf 16
Week 9 stats:
Weight 138.7
Waist 32
Thigh 25
Hips 40
Calf 15
She lost an amazing 14 inches off her waist at the navel! Karen said "I could not believe it, I kept measuring it lol."
Check out her before (left) and after (right) photos: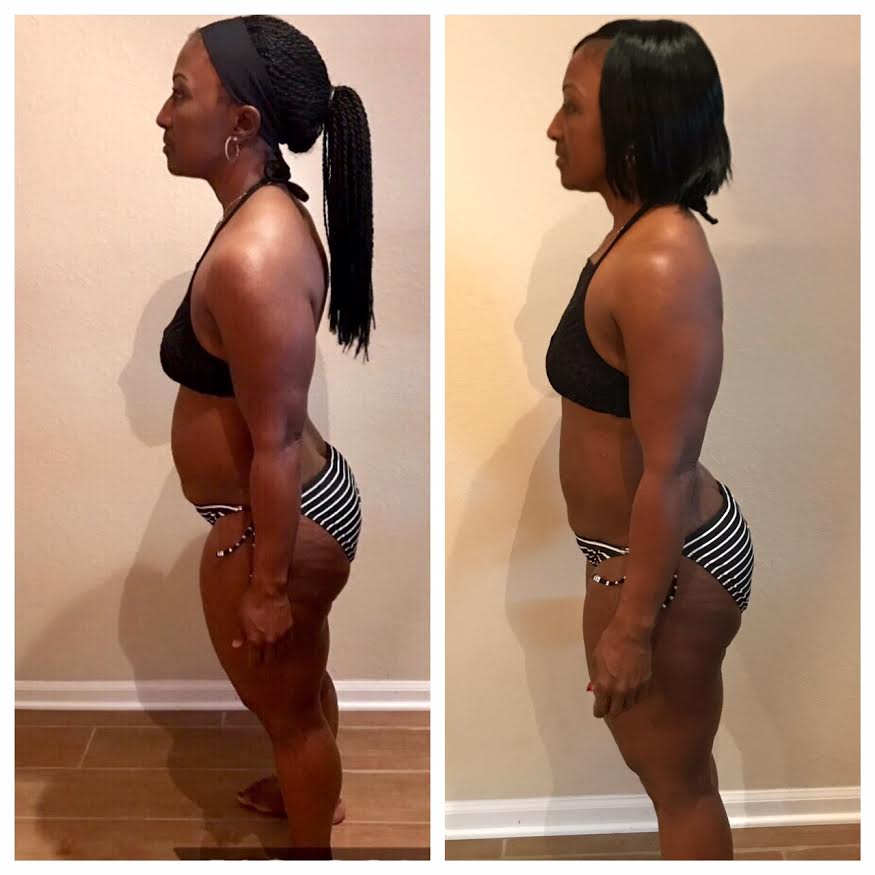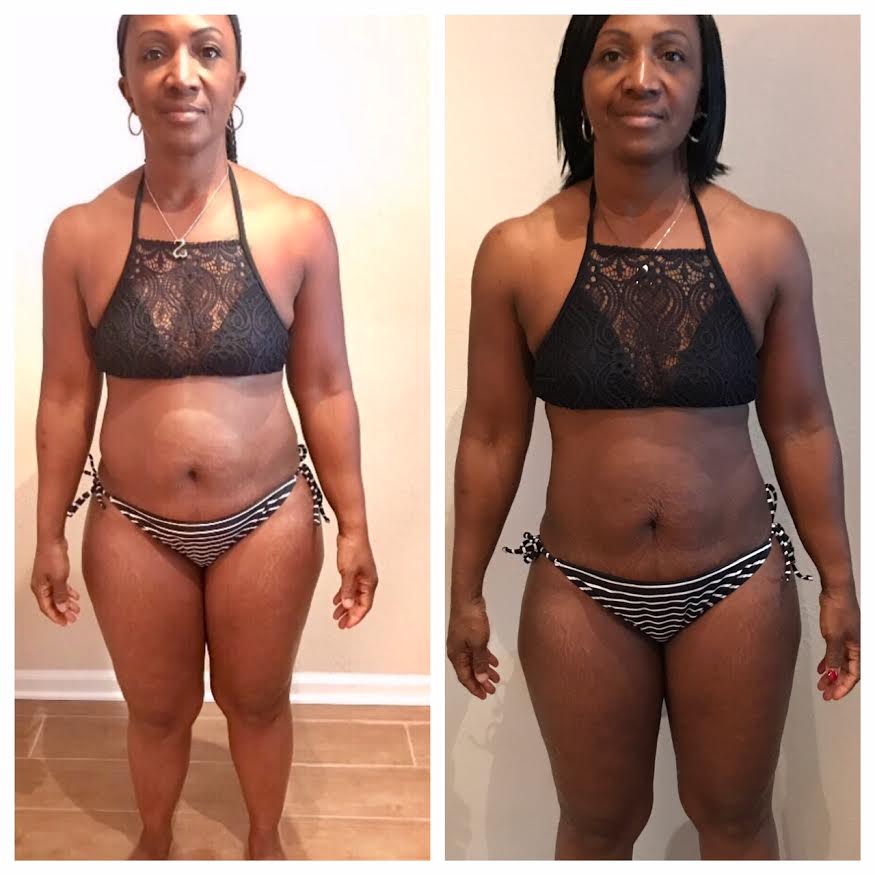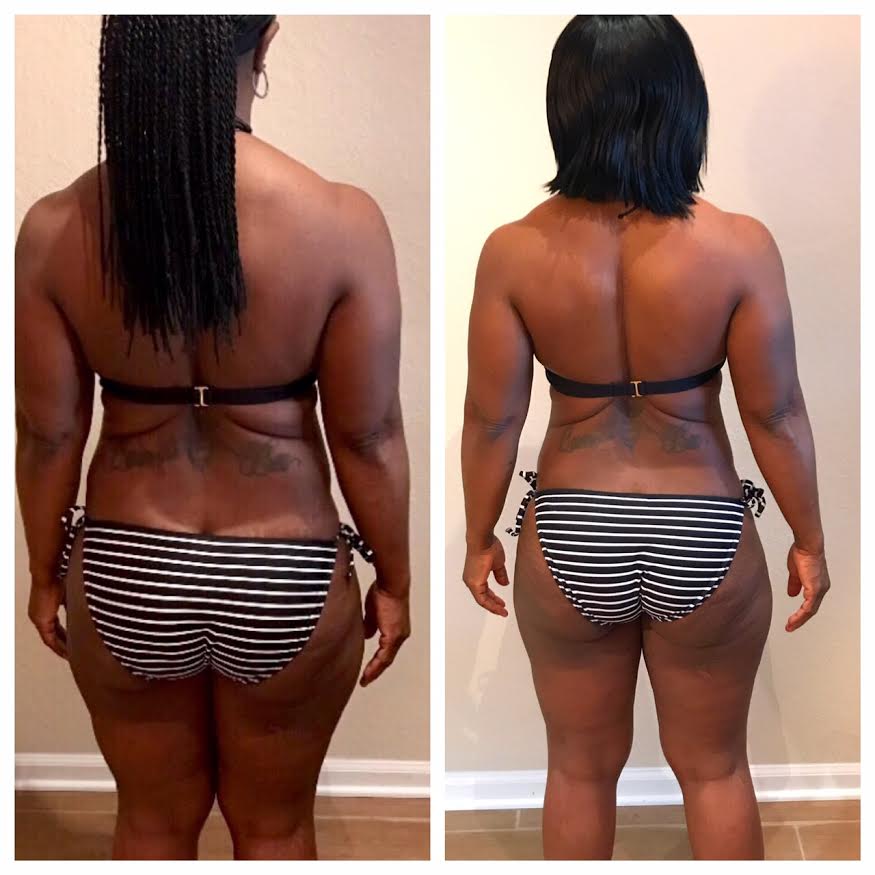 SCHEDULE A COACHING CONSULT<<<
I laughed so hard when I read her text today…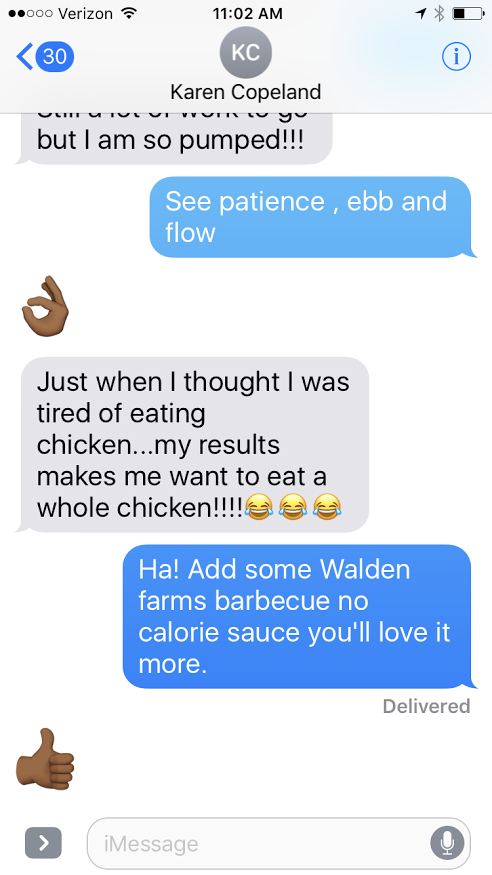 That's the thing about finally getting results. YOU are willing to go beyond your comfort zone to reach success.
All it takes is a made up mind and a committed coach. That would be me 🙂
If you are READY, let's chat about how you should structure your program for success.
SCHEDULE A COACHING CONSULT<<<
Sign up for the newsletter here.

Get a competitor training program here.