Ingredients: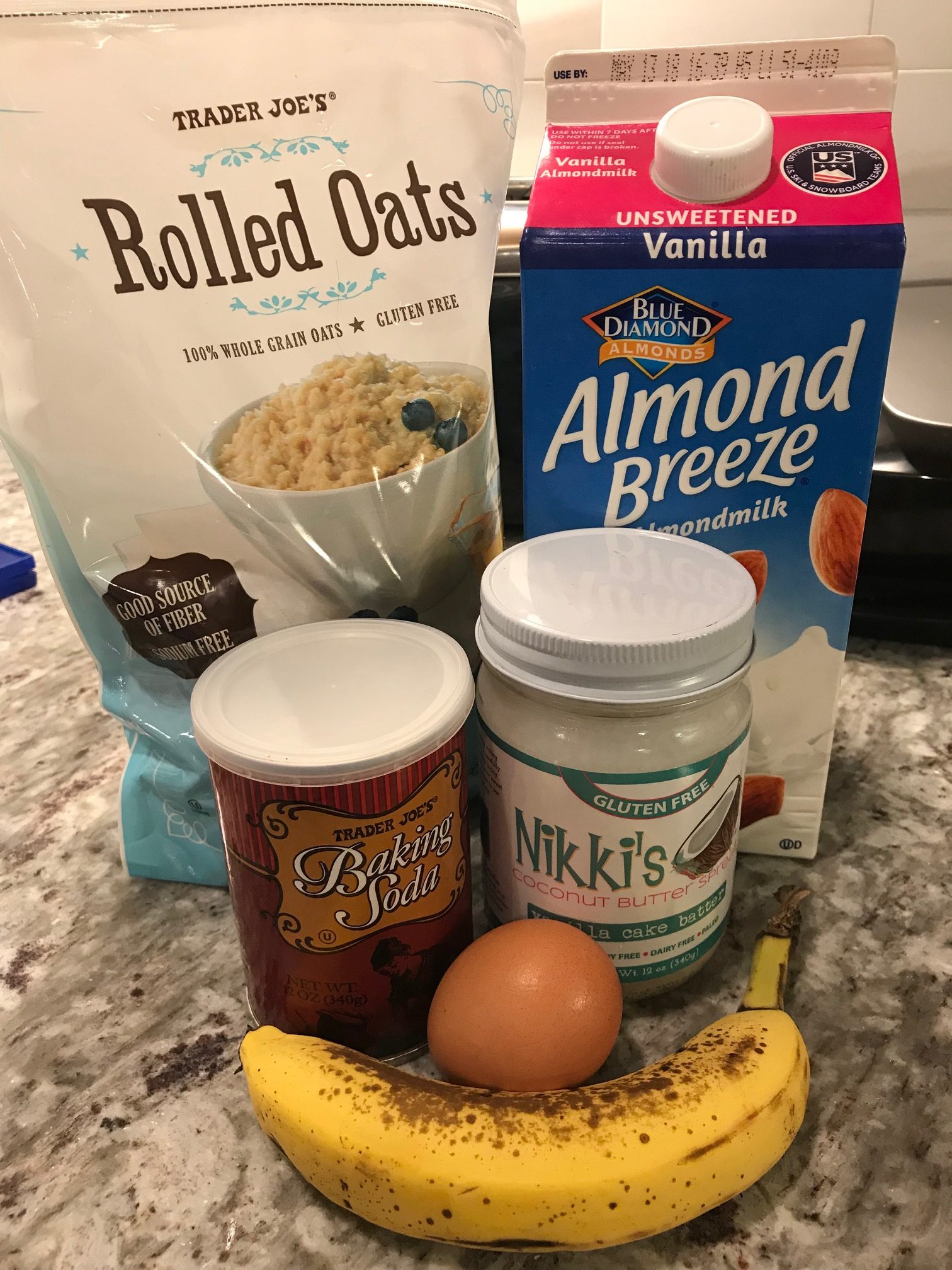 1 Tbsp Nikki's Coconut Butter Spread- Vanilla Cake Batter (melt)
1 egg
1/4 cup unsweetened vanilla almond milk (or enough for pancake batter consistency)
1/2 cup uncooked, Gluten Free Oats (I used Trader Joes)
1/3 medium banana
1/2 tsp baking soda
Directions:
-In food processor, blend oats, baking soda
-Add all remaining ingredients into the processor
-Blend until pancake consistency
-Cook on griddle with non-stick
Blueberry Topping (opt)
Ingredients:
1/4 blueberries
1 tsp honey
1/4c of water
-In pot, add all ingredient and cook on high until boiling.
-Cook until thickened.
-Pour over pancakes.
Macros (without topping)
Serving size: 2 pancakes
Can eat these for pre-workout or as a HIGH carb refeed meal.
Calories 384
Protein 14g
Carbs 45g
Fat 18g
Potassium 350g
Fiber 8g
Get Nikki's Coconut Butters Here <<<