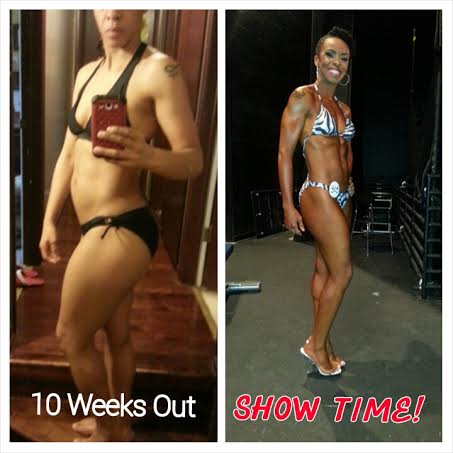 "Hi, Kimberly,
I purchased your system earlier this year to assist me with the preparation of my first figure competition.  As I'm sure you understand, I was very nervous about the decision to enter into the competition.  It had been something I considered for a couple years but finally decided that this year was my year to do it.  After doing some research, I realized how expensive it could be so I began plotting to find ways to achieve my goal without breaking my bank.
I can't remember how I found your site, but I was so happy that I did.  I'm not a person who does a lot of shopping online because I typically like to try things out myself first, but I felt comfortable with you and your service after watching the video on your site.  Somehow, you came across as very open, honest, and sincere in those few minutes.  I did more research after your site, but came back to yours because I felt a sense of comfort.  I placed my order and was VERY happy with the amount of information your provided.  Not only did you detail everything I would need to know from the moment I decided to compete to the time I actually stepped on stage, but you also provided bonuses that I never considered.  You were so detailed that I didn't find the need to contact you prior to now.  You answered all of the questions I had and so much more.
I'm contacting you now is to thank you for all of your guidance.  My show was yesterday, June 7, and I placed 2nd in the Figure Masters 35 category.  I've attached pictures for you.  I neglected to take pictures when I began the program 16 weeks out so the first picture was 10 weeks out. I started at 147lbs and stepped on stage confident and at 127lbs!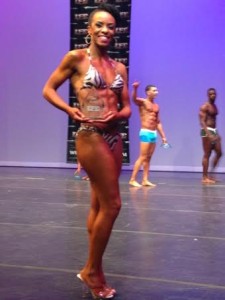 Thank you again for creating this awesome system!" – Krystal Taylor
Are you next? Download your copy of Contest Prep Secrets today!.