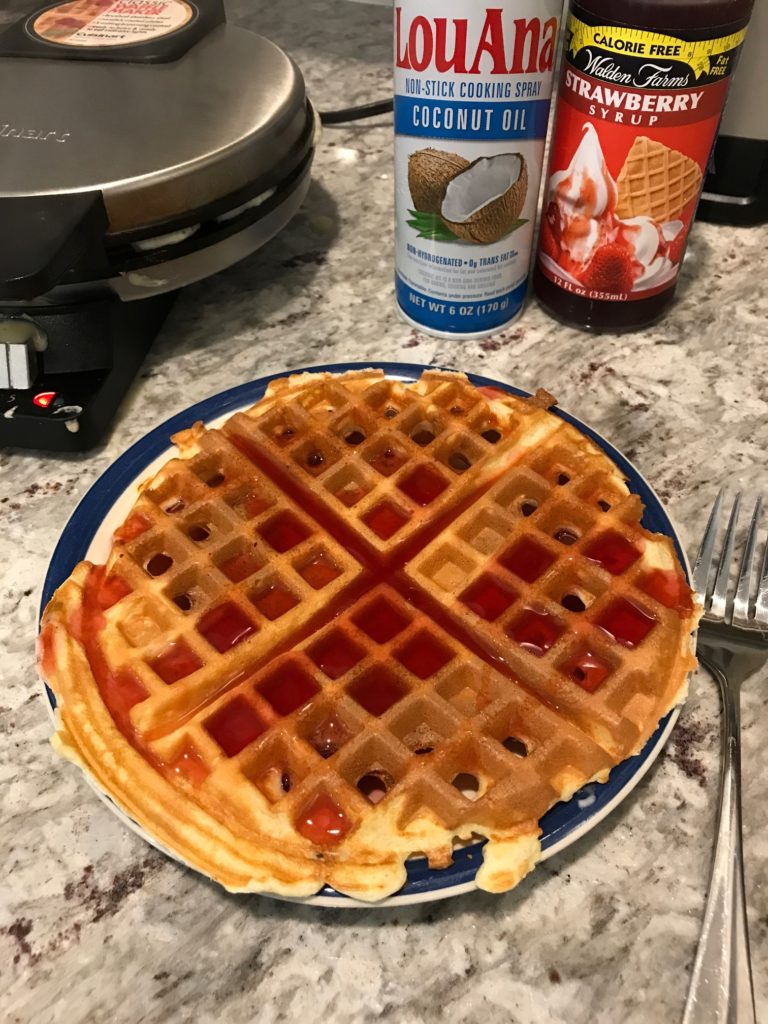 Ingredients:
1.5 scoop of vanilla Ultimate Muscle Protein
1/3 cup egg whites
1 whole omega 3 egg
splash of water or almond milk (if needed for waffle consistency)
Directions:
-Heat waffle iron and spray with non-stick
-cook until light indicates it's done and a little longer for crispier waffles.
Top with fruit (if on your meal plan) or sugar free syrup to keep it low carb/keto.
Macros:
Calories 264 | Carbs 6g (5 net carbs) | Fat 9g | Protein 40g | Sugar 1g | Sodium 213mg
Get 20 pre-designed competitor meal plans with 3 macro options for EACH calorie count! Low carb, moderate carbs, and high carbs (1200-2000 calories). Vegan & vegetarian option included.
Figure & Bikini Diets <<< $67 (reg. $127)