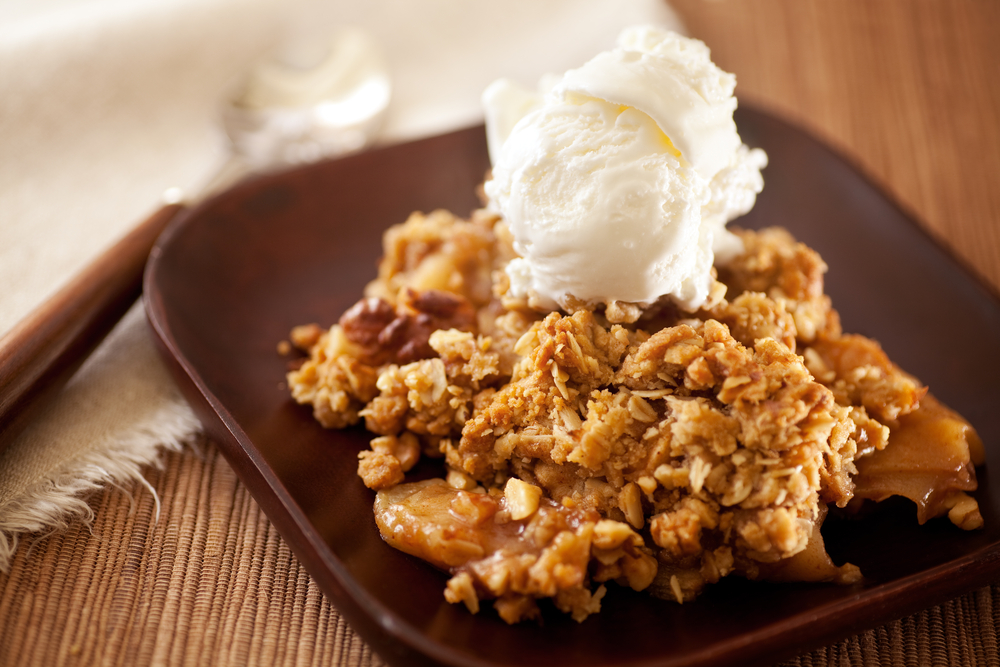 Ingredients:
For the apple mixture:
1 tbs cinnamon
1/4 tsp nutmeg
5 medium apples, (split between granny smith and honey crisp apples)
Optional: 1 tbs honey/agave nectar, 1 tbs Walden's Farms Maple Syrup, or 2 packets teaspoons Truvia brown sugar
For the crumble:
1 cup old fashioned gluten-free oats
1/2 cup almond flour
1 tsp cinnamon
1/2 tsp nutmeg
1/2 tsp salt
2-4 tbs honey (or other sweetener above)
2-3 tbs almond milk
2 T coconut oil, melted
Directions:
Heat the oven to 350 degrees Fahrenheit.
Peel and core the apples then cut them into thin slices.
Put the apples into an 8 x 8 baking dish, then toss with the cinnamon and nutmeg. Make sure all the apples are coated and there are no dry bits of spice anywhere.
Add honey or other sweetener to taste.
Set the apples aside, and in a medium bowl, combine the oats, almond flour, cinnamon, nutmeg, and salt.
Add the melted coconut oil, honey or other sweetener, and almond milk.
Stir until everything is completely coated. The mixture should be slightly sticky but not watery at all. If it looks a bit watery, just add a little almond flour or oats to soak up the moisture. If it's too dry, just add some more honey or almond milk. The key here is to make sure the entire mixture is coated so it can all bake together.
Once the crumble is ready, sprinkle it over the apples.
Place it into the oven and cook for 40 minutes, or until the top looks browned and crispy.
Can top with dairy free whip or ice-cream.
Recipe makes about 8-10 servings.
Macros (per serving):
Calories: 165
Protein: 3g
Carbohydrates: 25g
Fat: 7g
Fiber: 4g
Love this recipe?
Learn more about my training and nutrition programs here: