Ready to take your training to the next level and compete in a figure or bikini competition?
Now, no matter what training you've done in the past, and no matter where you live, you can get the coaching and resources you need to compete successfully in your first (or next) competition.
After becoming an IFBB Figure Pro and helping hundreds of clients to take the stage with confidence, I can advise you on the entire process from how to structure your initial workouts, to the quantity and quality of the food you should eat, and to what you should focus on during each phase of your figure training.
Preparing for a figure or bikini competition takes a strong desire and commitment, but it will also be one of the most satisfying and empowering experiences you'll ever have.
Are you ready?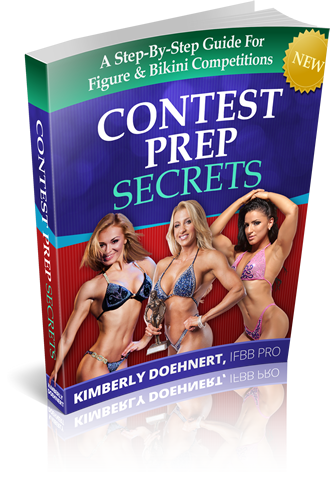 Want to do it yourself with a step-by-step program?
Get my Contest Prep Secrets System
Contest Prep Secrets  is an easy-to-follow figure and bikini training program designed to get you stage ready in 16 weeks or less. And it comes with a private Facebook group of like minded women for ongoing motivation and support! *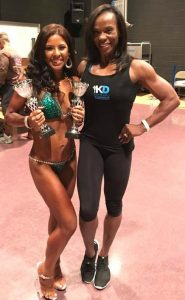 Want me to hold your hand all the way to the stage?
Check out my coaching programs
Looking to work 1-on-1 with a competition coach who is an IFBB PRO? I offer several coaching options that will take the stress out of your prep so you can focus on what's most important – having fun and transforming your body into a figure that will wow you…and the judges! *
* Disclaimer: The information in this program was generated from scientific and medical research from various experts in the body building industry. I have several years of experience in researching, developing and following fitness and nutritional programs, and the information presented in this program is of my own personal and professional opinion and does not necessarily reflect those of other organisations, professionals, or government bodies. Any healthy, active adult can attempt this guide safely, however, the user should consult with their physician first, especially if any cardiovascular, pulmonary, or metabolic symptoms exist, before following any nutritional and exercise programs in this program. The outcomes depicted in testimonials are no guarantee of future results using this program but are an indication of their personal effort and success. The user assumes all liability and risk associated with undertaking the suggested diets, supplements, and programs in this program.