Congratulations & Welcome!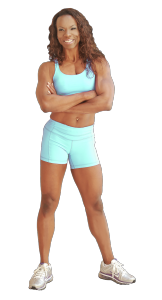 I'm so glad you said yes to yourself and are ready to get started building your best body ever!
We will work hard together but it will be so much fun. I promise!
You've got a trainer now!
And I can't wait to learn more about you and prepare your personalized plan. But here are a few next steps to kick-off your program!
1. Complete the new client forms below.
2. Please send before photos (in bikini or sports bra & shorts) and the measurements below to: Kimberly@kimberlydoehnert.com. I need these to create the right program for your goals. Make sure you correspond from the email you want me to use for your plan.
Waist – at the navel
Hips – at the widest point
Thigh – at the widest point
Bicep – at the widest point
Body Fat – if known, and what type of test (Inbody, Bodpod, Handheld, Scale, etc.)
3. You will receive your detailed plan within 48 hours of you submitting the forms.
4. Every week, I will check in with you via email to make adjustments. During your program, I will be available 24/7 via email  for your questions, support, and motivation. This is key to your success!
Now, here are those forms. Take your time and include as much information as possible to help me structure the most effective program that gets you amazing results…fast!
Please complete asap to get this party started 🙂