Take a Virtual Tour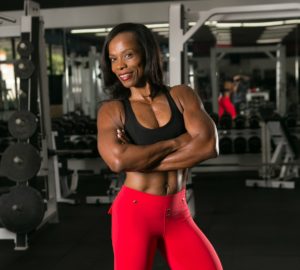 Back in 2007, I left my Corporate America job to follow my dream of helping people get in the best shape of their lives. I opened my private studio in 2010 in Springfield Virginia.
My style of training is unique in that all my clients receive core, balance, stability as well as cardio-respiratory and strength training in every workout.  Each workout is different and customized to your personal goals whether it is weight loss, sports specific conditioning, core strength, and muscular stability.
I listen to what YOU want for your short and long term goals, what YOU want out of each individual training session and what YOU want out of me. I pride myself on making my clients feel comfortable and enthusiastic while training.
What clients are saying…
Kimberly, you took me from a total rookie couch potato to a person who understands how to make my body stronger and safer. At age 58, it's important to me to keep my bones strong and my core in shape to prevent injury. You helped me to challenge my long-held belief that I was not an athlete. I have visible muscles, but just as important, I am stronger on the INSIDE, because I know that I can continue to improve my physical body as I age. I still look forward to my workouts with you and I have loads of routines to use on my own. Are you tough? YES! Am I tough? I am NOW!!! *

—Michele D
I had never worked with a personal trainer before Kimberly. I have to admit - I was scared. My fear was completely unwarranted. Kimberly has a unique way of encouraging while challenging me to push myself to levels I would never have imagined possible. I wear clothes I never thought I would wear again, and I am stronger than I expected. Kimberly is my accountability partner to focus on my Fitness for Life. *

—Holly McGail
Every time I would try to get back into an exercise routine, I would get injured and have to stop for weeks to months. Since training with Kimberly, I've had less set-backs due to injuries and none that stopped me from exercising altogether. She always finds a way to work around those challenges and still get me results. *

—Jackie Jones