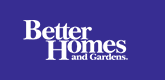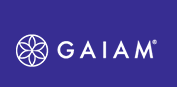 If You Ever Wanted Me to Be Your Trainer and Nutritional Coach, THIS IS IT!
"Just eat less and exercise more!" is what we're told from well-meaning family and friends, as well as
doctors during our annual health check-ups. Not only does hat sound awful, but it doesn't
solve the problem for maturing men and women.
Finally, as a result of technology and a revolutionary program designed by a team of Registered Dieticians and Medical Doctors, it's now easier than ever to live a healthy lifestyle where you're able to naturally
and effortlessly lose weight to look and feel AMAZING!
Goal Specific Meal Plans Customized For You
Library of Meal Plans
Custom Meal Builder
Meal Logging
Exercise Logging
Body Composition & Goal Tracking
Access to dozens of custom meal plans
Data Reports For ROI Measurement and Content Ranking Reports
Print Off Your Meal Plans
Features
TRACK YOUR PROGRESS
Meal plan reports
Grocery list reports
Nutrient analysis reports
Calorie tracking reports
Exercise log reports
INTEGRATION & SUPPORT
Food Barcode Scanner
fitbit wearables syncronization
Daily inspirational messages to app
Video tutorial training
Chat customer support
EASY MEAL PLANNING
Step-by-step Recipes
Grocery Lists
Custom recipe creator
Food log to track calories consumed
Excercise log to track calories burned
Brought To You By Worldclass Doctors & Dietitians

Kimberly A.
Tessmer, RDN, LD

Dr. Washington
Bryan, MD

Nell Stephenson
BS

Dr. Zacharia
Reda, MD

Suzanne Fisher
MS, RD, LDN

Daniel J. Muppidi,
MD
Weight Loss is
80% D​​​​​iet and 20% Exercise
STOP GUESSING &
START SUCCEEDING!