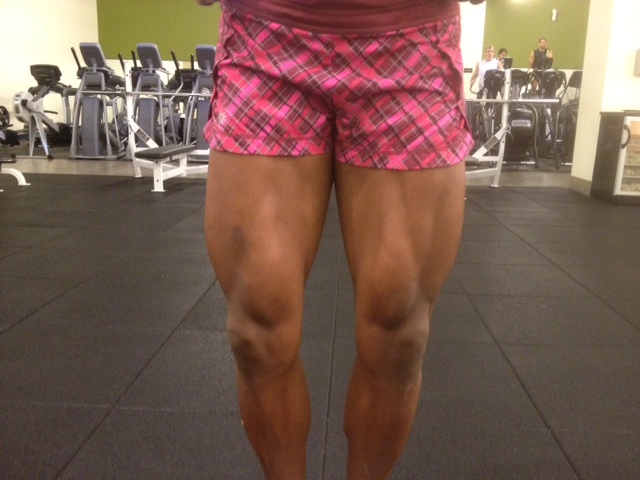 It definitely took some time for me to build these legs! No fancy exercises, just good old bodybuilding basics.
You should be spending some time on the leg press, squat, extension, etc. machines, but don't sleep on the light training days!
There is a huge benefit to adding a shaping and toning day with light to moderate weight movements.
Here are 3 exercises that will leave your legs burning!
Do 12-15 reps of each exercise, slow tempo. Rest 30 seconds, then repeat for 3-5 sets.
Get my full competitor training program for only $197 $97!
Deadlifts
Hip Thrusters
Forward Lunges
Hey, take a few moments and SHARE my post! Look on the left and you will see several social media sharing options. Thank YOU!
And please leave me a comment! How do you train your legs? I love hearing from you 🙂