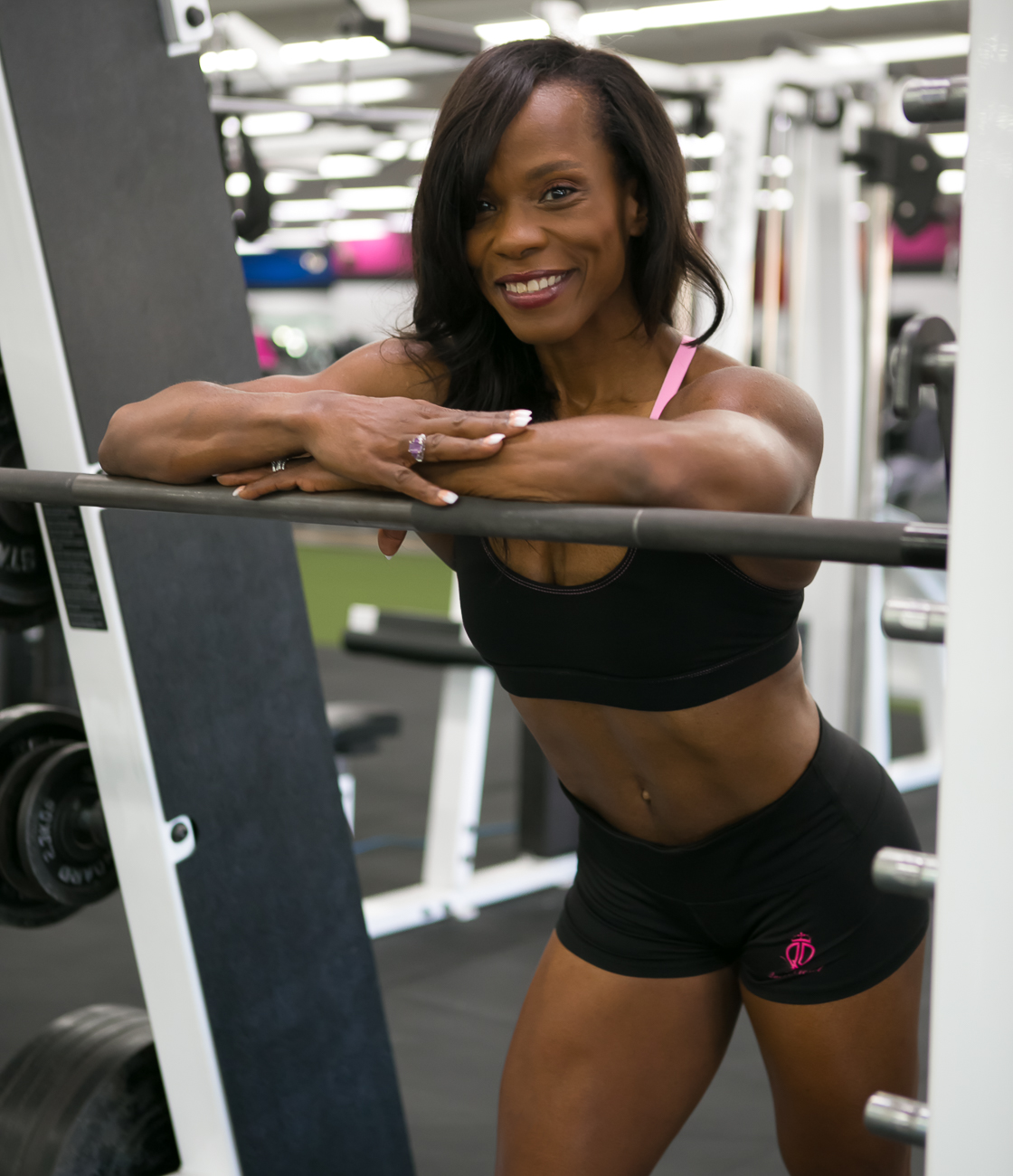 Hi, my name is Kimberly Doehnert. I am an IFBB Figure Pro and Fitness Expert with over 25 years experience in the health and fitness industry. I have a certified personal training certificate with the National Association of Sports Medicine (NASM) and a member of IDEA Fitness Association as on their expert speakers.
Helping people get into the best shape of their lives has been my passion. I've been able to help hundreds of clients reach their ultimate fitness goals. Whether it's shedding unwanted fat, reshaping your body, putting on more lean muscle, or getting ready for your next competition–train with me and finally get the body of your dreams! Check out all the training programs I offer below or complete this Training Questionnaire and get started today!
Personal Training (In-Studio or Online)
Kimberly offers training in her private studio in Springfield Virginia or online.
Figure & Bikini Coaching
Whether you want to compete or just get the body of a competitor, Kimberly will design a custom training program that will get you amazing results!
Not sure which training program is right for you? Complete this questionnaire to get started here.