Does any of this sound like you?
You don't have a clue where or how to start your training.
You feel overwhelmed with all the information out there and wish you had someone sort it all out for you.
You've tried to prep before but got off track somehow, leaving you feeling discouraged and back at square one.
You want to stop talking about competing and actually do it.
You want to know the exact areas of your physique that will keep you from winning.
If you're ready to get the information, motivation, and the support you need to prepare for your figure or bikini competition, you've come to the right place!
Hey Future Champion!
My name is Kimberly Doehnert, IFBB Figure Pro, Certified Personal Trainer and Fitness Expert.
I have over 23 years experience in the health and fitness industry. Whether it's shedding unwanted fat, reshaping your body, putting on more lean muscle, or getting ready for your next competition–training with me is the key to building the body of your dreams.
My mission is to motivate women of all walks of life to achieve their best fitness. As a competitive athlete myself, I understand the challenges of balancing training and home-life. The majority of my clients are amazing women over 40 who want to compete for the first time and don't want to take chances trying to figure it all out on their own!
With my online figure and bikini coaching program, I take the stress out of your prep! After personally helping hundreds of women achieve their dream of stepping on stage, I've created a blueprint for your success!
Coaching Packages Include:
30-minute phone/Skype meeting to officially kick-off your contest prep.
Customized meal plans with macros that are adjusted based on your weekly results. No foods you dislike will be on the menu!
Training & cardio programs designed to build & retain muscle, create shape, balance and the right level of conditioning for the stage.
Weekly progress check-ins via email to ensure you are on track and make necessary adjustments.
24/7 access to your coach via text/email for unlimited questions about your program.
Posing guidance & critique to perfect your stage presence and style.
Peak Week Plan that lays out the exact foods to eat and the right t raining & supplements to get dialed in safely.
Day of show coaching to ensure you bring your best package to the judges.
Post show 30-minute phone/Skype meeting to recap your show results, provide feedback, and a post show plan for healthy transition.
Consistent motivation and accountability throughout your prep.
…and Special Bonuses!
---
Check Out These Amazing Client Results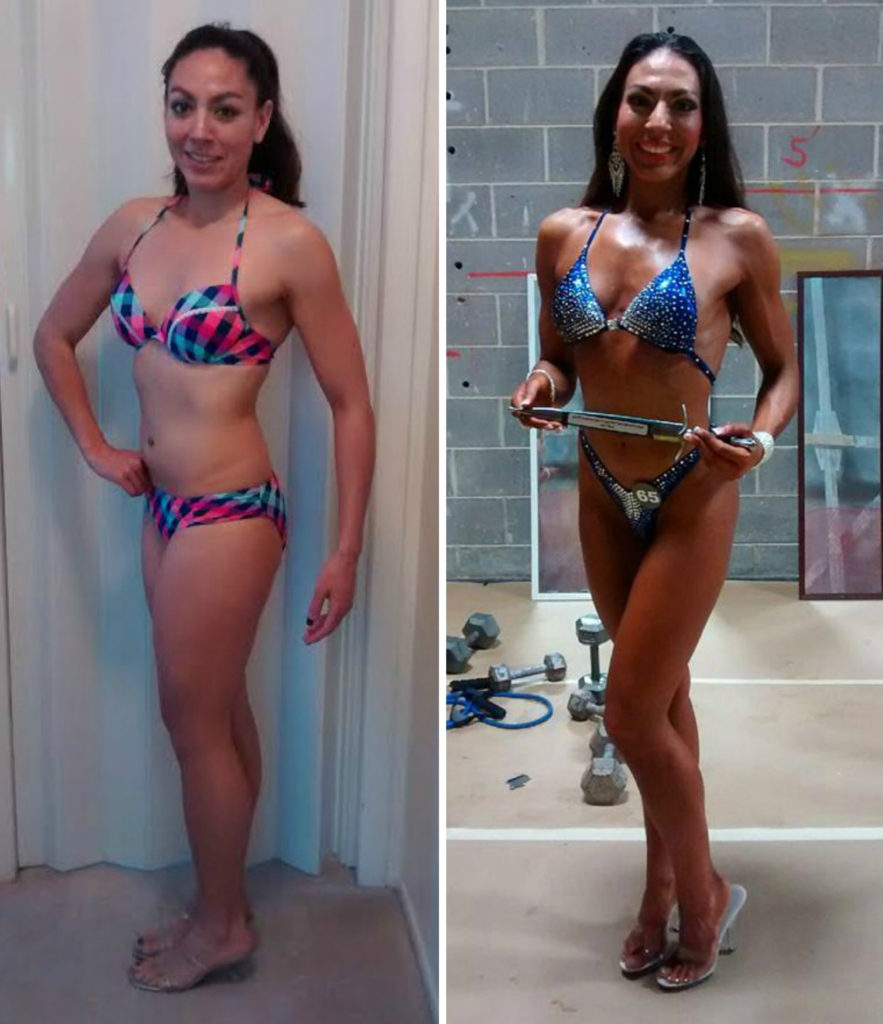 Jessica trained for her first figure competitiion that was 2 weeks after her wedding…and she won!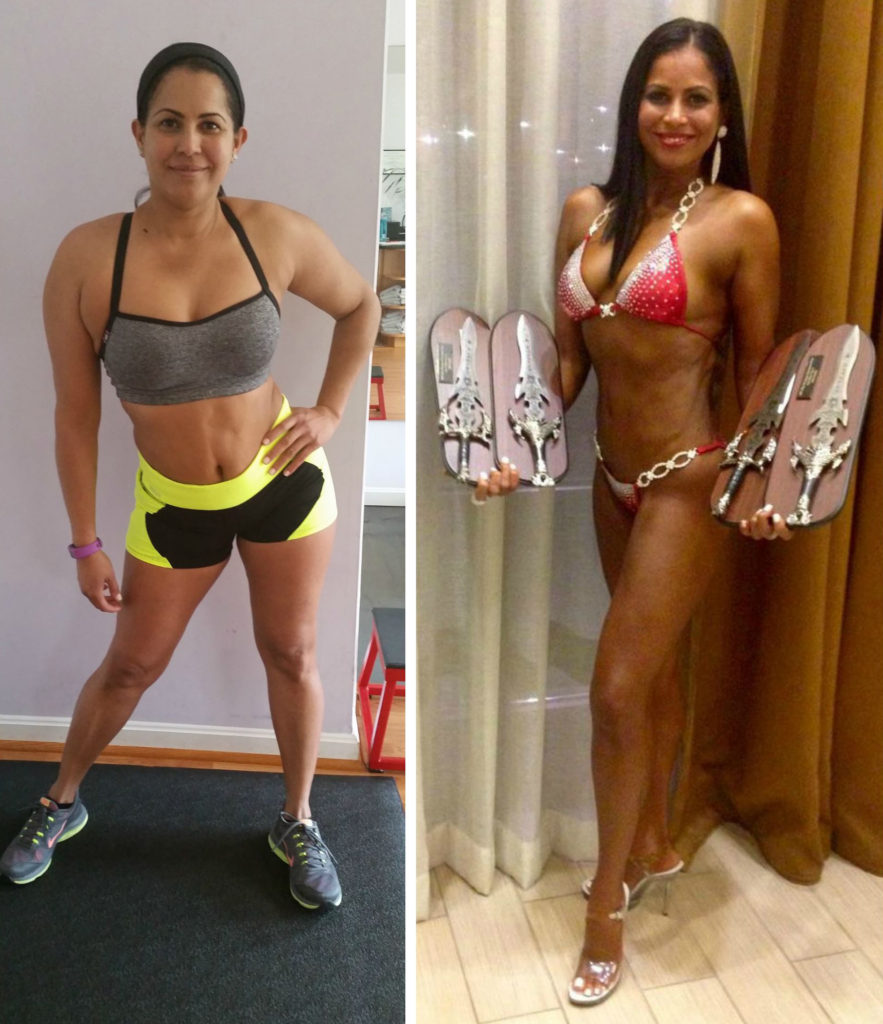 Ines was able to lose over 30 pounds and even won 4 trophies in her first bikini competition!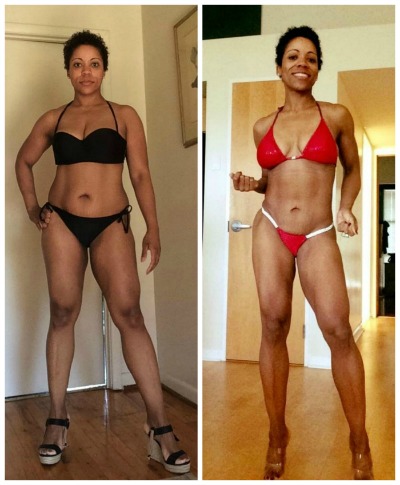 After years of not being able to get the body she dreamed of, Erania lost over 30 pounds and rocked the bikini stage!